Welcome to the Marina Benefits page at Oak Harbor Marina in South Haven, Michigan. Oak Harbor offers its members many fine benefits, which include:


Low maintenance and association dues
Privacy and club-like atmosphere
All wood flotation - detachable docks
15', 16' & 17' dock lengths
30', 36' & 40' dock lengths
Cable T.V.
Water & electric (30 AMP, 110 Volt, sealed water-tight connections)
Picnic area
Lighted convenient parking
Clean, modern bathhouse facility
Heated outdoor pool & deck
Telephone
Lighted boardwalk to all docks
Natural, peaceful, rural setting
5 minutes from downtown shopping and restaurants
5 minutes from Golf - Tennis - Bait & Tackle - Convenience Stores
THE OUTDOOR POOL
OAK HARBOR'S warm, private club-like atmosphere is enhanced by our many recretional extras. Beautifully landscaped grounds, heated outdoor pool, and attractive bathhouse are just a few reasons why OAK HARBOR means more than just dockage. It's fun for the entire family!
THE MAIN BENEFIT
At Oak Harbor Marina it is possible to combine a smart real estate investment with pleasure. The end result of our attention to quality and detail will be "your pride in ownership". Our attention to detail distinguishes Oak Harbor and acknowledges our commitment to your enjoyment.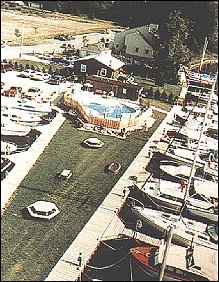 Oak Harbor Marina
500 Virginia Avenue
South Haven, MI 49090
1-888-813-7632

Map
Mailing Address
Oak Harbor Sales & Leasing
1901 Lakeview Avenue
St. Joseph, MI 49085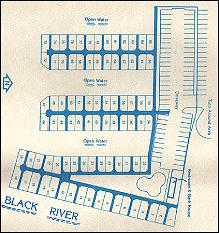 Click on map for larger image